Last Updated on October 26, 2017
(Featured Image Credit: eBay)
Your sister is the one who stood by you no matter the situation. She fought with you over that last chocolate and even for that last bite of ice-cream or Pizza. Your sister, whether younger or elder, had always shown understanding to your words, sensitivity to your emotions and care when you were the most vulnerable. Have a look to birthday wishes for the sister.
Want to try some funny way to wish sister, check out birthday meme for sister
When it is about deciding a gift for her, it should be something special in accordance to her needs and taste.
Cool Gifts for Sister on her Birthday
Here are some cool & awesome ideas that are going to make her birthday truly special this time-
A Picture Collage or a Personalised Video/slideshow featuring the moments with her friends, family and you, could be an emotionally pleasing flashback for her. Gather pics from her social network, her friends, her phone, including your selfies and those candid pictures of/with her.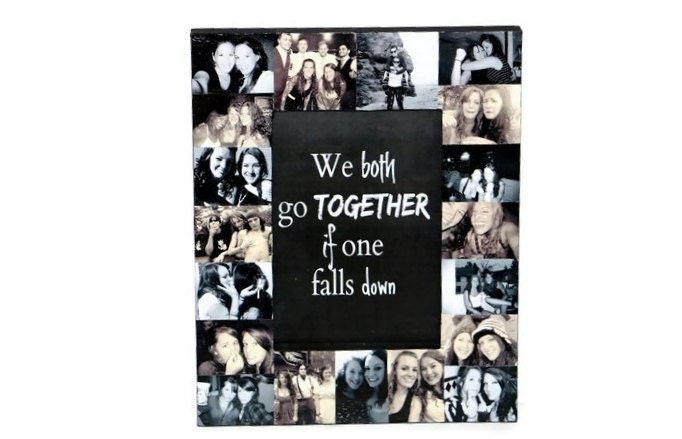 Pillow Cover with a Message can be a great gift for her that she will see every day before going to sleep. Even on the days, she is mad at you, this pillow cover will melt her heart up to some extent.
Covers with messages like 'Always my sister, forever my Friend', 'Best sister ever', I ❤ My Sister' are readily available over online marketplaces like Flipkart, Snapdeal or Amazon.
A Cuff Bracelet Bangle is perfect for your elder sister and a Bracelet embedded with Bro-Sis/Sis-Sis love message could be a beautiful gift for your younger sister. These stretchable bracelets will be a souvenir of love from a cool brother/sister like you that she can sport during any festive occasion or party.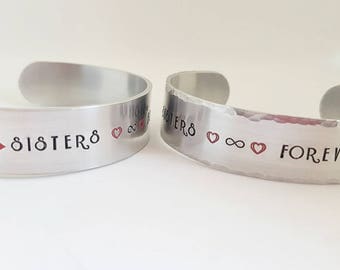 A pearl necklace: If you are low on budget but want to gift something that will make her scream with joy, a long pearl necklace is all that you want. The necklace consisting of high-quality imitation pearls are easily available online. Trust me; she will love you for that. After all, girls are genetically hard-wired to get attracted to the jewellery.
A Polaroid Camera could be a unique gift for your sister if she likes to click pictures more often than not. She is going to flaunt it with her friends describing how cool you are for gifting this to her.
A camera that clicks and prints instant photos, without the hassle of keeping it saved until it can be printed, how incredible is that!.
A Makeup Kit is something that every girl fantasises for. If it is coming as a gift to her, nothing more can make her day. She can use it for any party, or any ceremonial occasion like her friend's marriage, etc.
https://rukminim1.flixcart.com/image/312/312/makeup-kit/m/m/h/camelion-make-up-kit-g2671-original-imadrk7brgrfwxfh.jpeg?q=70
Chocolate Basket Adorned with Flowers– chocolate is something that leaves no room to dislike it, especially if it is a girl. You can gift a treat to her taste buds by stuffing many varieties of chocolate in a gift basket along with her favourite flowers.
Fairy and Princess Sticker Rolls– This is something 'happening' for your kid sister. She would jump with excitement on unwrapping this gift for sure. Kids are obsessed with cartoon characters and stickers, so, what else can outscore this gift?
Wedge Sandals– She must have told you about those sandals in the mall that she always wanted to have. Well, this is the day to gift her these. Wedge sandals with a floral lace pattern are an attractive gift for your sister.
She will probably now figure out where all your pocket money have been going. Just kidding!
A Kitchen Gadget probably a Coffee Maker will make for the best gift from you to your coffee loving sister. Although you will no longer be getting your sister's handmade coffee, it is the least you can do for your sister on her birthday.
And finally, the Evergreen Teddy Bears not to miss them out. To take a break a break from the conventional size, you can gift a teddy bear as big you sister this time. That would be something different.