Last Updated on April 24, 2017
It's your kid birthday today; this is the day to make your kids realize how special they are for you and the whole. It is a day to express your love & affection to them. If you are looking for some superb happy birthday quotes for wishing 14th-year-old kids, here we have crafted some sweet wishes.
14th Birthday Quotes & Messages
I wish a very Happy Birthday to a fantastic teenager in the town! May you never forget your 14th Birthday party! Best things are yet to come.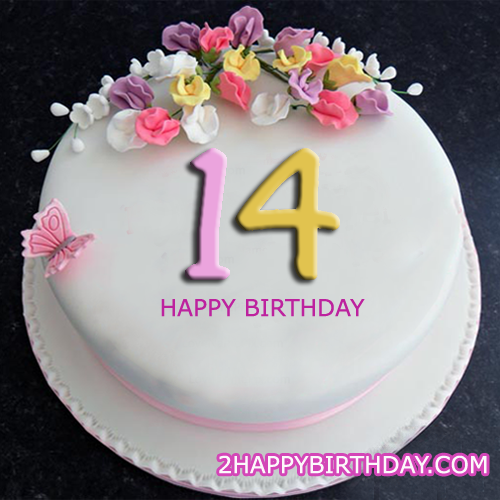 Write Kid's Name On 14th Birthday Cake
You'll find many who may say you're too little to know the importance of life but all I know about you is that you'll make the most of yourself everywhere you go.  I wish you fantastic 14th birthday dear!!
My child, you have a bright future ahead.  All you have to Keep your dreams alive & do the best things you can do!! Congratulation on your 14th birthday!!
Today, it's your 14th birthday. God is very kind to us always because He has blessed us with the best present ever that is you my son/daughter. Thanks for being my charming child.
Even though Birthday gifts are good, but there is something amazing, the birthday cake! I wish you to enjoy your birthday cake with your friends and relatives. Happy 14th birthday to you!
Fantastic, fabulous, fearless, firm are some of the adjectives that define you. I wish these four Fs to be with on your fourteenth birthday and upcoming year. Happy 14th birthday my son!!
Happy 14th birthday my son! Every year you get a year older, I know that shortly you will grow up & have your own life, but you will find your mom always be there whenever you need. God bless!!
You are fantastic fourteen now!!Dear, always be positive!! No matter what are you going through in your life, never let hurdles pull you down. Keep calm and you will find a way to get out of all the problems. Love and Hugs on your special day!!  Happy 14th birthday to you!!
Happy Birthday Song for 14-year kids
Credit : Michael Cornell