Last Updated on October 26, 2017
Friends, we are presenting you the birthday flower of August month. Each month represents a special flower and the characteristics of this flower show the qualities of the person born in the month.
Have a look at the information about the birth flower of August.
Birth Flower of the Month August
The birthday flowers of August are "Gladiolus" and "Poppy".
Gladiolus is an Old World plant of the iris family, with sword-shaped leaves & spikes of brightly colored flowers, popular in gardens & as a cut flower.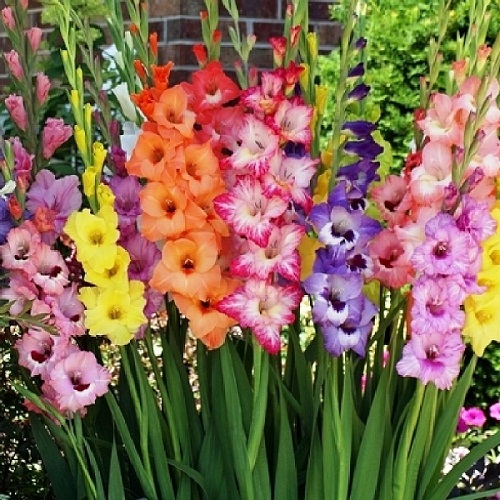 Image Credit: Eden Brothers
Poppy is a herbaceous plant with showy flowers, milky sap, & rounded seed capsules.
August Birth Flower Characteristics
Gladiolus (US/UK) symbolizes the qualities of strength, truthfulness, remembrance, and passion. It comes in different colors: – red, pink, white, yellow & purple
Red Gladiolus is the symbol of Love & enthusiasm
Pink Gladiolus shows womanliness, kindness and mother's, love
White Gladiolus represents virtue and clarity
Yellow Gladiolus symbolizes joyfulness & kindness
Purple Gladiolus is the sign of charisma, elegance & strangeness
The Second birth flower for August is "Poppy" (The US style)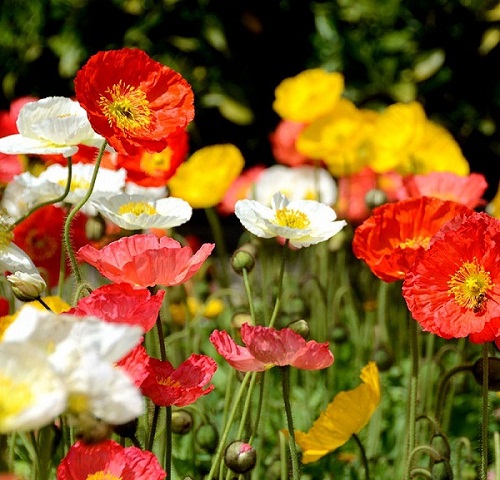 Image Taken from American Meadows
This flower comes mainly in three colors: – White, Red, and Yellow.
White poppy presents relief and consolation.
Red poppy shows enjoyment and happiness.
Yellow one symbolizes prosperity and success.
Thanks for visiting this article. Share this information of August birthday flowers to your friends and family and let us know your views in the comment box below.