Last Updated on October 30, 2019
Birthday is not just a mere celebration for all of us. It is the best occasion to thank and remember the almighty who has bestowed this life to us.
The Holy book of Bible shows us the pathway to a happy, serene and hopeful life. This magnum opus teaches the real values of this life not only to the Christian community but also to the whole world. Looking for the birthday wishes, visit birthday wishes and images.
Inspirational Bible Verses for Birthdays
Here we are presenting the best bible verse for the birthday. If you are going to wish your son, daughter, niece, nephew and your friends, send these meaningful bible verses to wish and greet them on their birthday.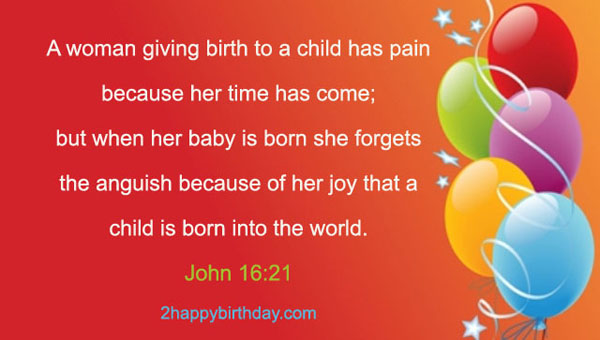 "This Is The Day Which The Lord Has Made; Let Us Rejoice And Be Glad In It."
"So Do Not Fear, For I Am With You; Do Not Be Dismayed, For I Am Your God. I Will Strengthen You And Help You; I Will Uphold You With My Righteous Right Hand."
Proverbs 4:10, 4:11, 4:12, 4:13
4:10 "Listen, my son, accept what I say & the years of your life will be many"
4:11 "I instruct you in the way of wisdom & lead you along straight paths"
4:12 "When you walk, your steps will not be hampered; when you run, you will not stumble."
4:13 "Hold on to instruction, do not let it go; Guard it well, for it is your life"
  "From Birth, I Have Relied On You; You Brought Me Forth From My Mother's Womb. I Will Ever Praise You."
 "Dear Friend, I Pray That You May Enjoy Good Health & That All May Go Well With You, Even As Your Soul Is Getting Along Well."
"Dear Friends, Let Us Love One Another, For Love Comes From God. Everyone Who Loves Has Been Born Of God And Knows God".
"May He Give You The Desire Of Your Heart & Make All Your Plans Succeed."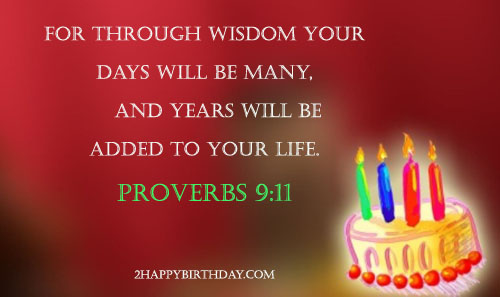 6:24   "The Lord Bless You & Keep You"
6:25 "The Lord Make His Face Shine On You & Be Gracious To You"
6:26 "The Lord Turn His Face Toward You & Give You Peace"
"The Lord Your God Is With You, The Mighty Warrior Who Saves. He Will Take Great Delight In You; In His Love He Will No Longer Rebuke You, But Will Rejoice Over You With Singing."
Verses Credit:
New International Version (NIV)
Holy Bible, New International Version®, NIV® Copyright ©1973, 1978, 1984, 2011 by Biblica
These are the beautiful bible verses that lead us to the inspirations and love and are the best suitable to wish birthday to your dear ones. Please share your views on this post; we'll be happy to see your thoughts. Thank you!