Last Updated on
Want to wish 15th birthday to your kids? Here we have got the best collection of birthday sentiments for wishing 15-year-old kids. Express your feeling by using these messages below:-
15th Birthday Messages & Quotes for Kids
Hey, daughter, it took you 15 years to become the lovely girl that you are. Best wishes for your fifteenth birthday!! Wishing you an abundant amount of love, hugs & enjoyment!
My daughter, Life should not only be lived, it should be celebrated!  Your smile is brighter than all the stars in the sky. It makes our life lively, joyful more than ever. Happy Birthday, honey! Have a stunning 15th birthday!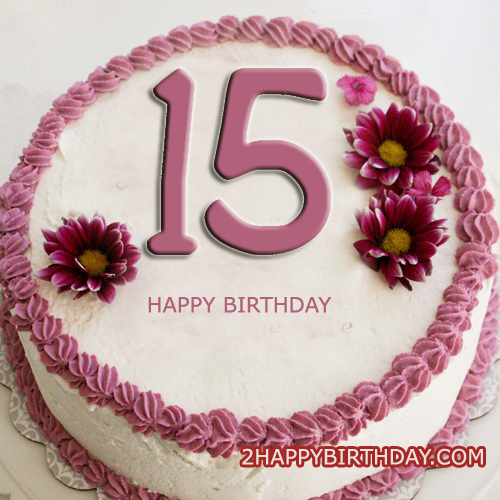 Make a personalized 15th birthday cake 
You are 15 today. You know dear, Birthdays are just the way of nature to tell us to eat more cake. So enjoy your birthday cake & all the best for your future. Wishing you a fabulous fifteenth birthday!!!
Birthday wishes to the cutest kid ever in the entire world, May your special day be filled with loads of happiness & fun! You are not getting old; you are getting wiser and better. Happy 15th birthday son!!
Happy 15th birthday to my dearest son/daughter! I know your birthday is going to be extraordinary just like the way you are. So Just chill & enjoy as much as you can!!
Wishing you 15th birthday dear!! It doesn't matter how many presents you receive on your birthday, just keep in mind that the best things in life joy, love, & care are free of cost!
Welcome to the age of 15. May your special day bless you some more knowledge, intelligence & love! Happy birthday to the most loving child of our family!!
The life is all about moving forward & climbing the steps. My son, you have turned 15 today, there are many steps yet to come in life that you have to scale with confidence & determination. Happy Birthday!!
It's your fifteenth birthday today. You know, 15 is not only one year older than 14 but also one year wiser & cooler than 14. Have a beautiful day ahead!!