Last Updated on October 30, 2019
In past, we have crafted happy birthday cat wishes and funny cat birthday memes. This time, in this article, we have added the best happy birthday cat songs.  The cats are meowing happy birthday song in a cute way. If you are wishing birthday to kids, try these hilarious birthday songs by kittens.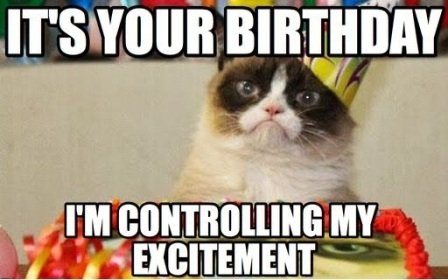 Cat Meowing Happy Birthday
Happy Birthday Cat song
Have a glance to this cat birthday song by p0tatoCrispZ channel
Grumpy Cat Wishing Happy Birthday
Check out lovely grumpy cat birthday song by Funny Cat Videos for Kids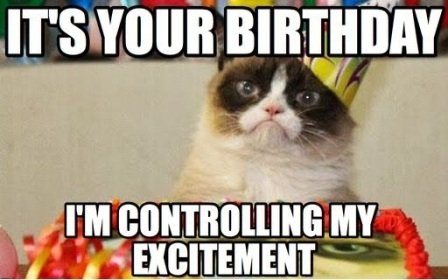 Tomcat Singing Birthday Song
This is a comical birthday song by Tom and it is uploaded by RuntLaLaLa to YouTube
Kitten Meowing Birthday
Watch out American Greetings funny happy birthday cat song:-
Cat Funny Happy Birthday
How is this cute cat wishing happy birthday?? Find out this video by Epic Happy Birthdays
Thanks for watching these cat birthday songs. Don't forget to share it to your friends!!