Birthdays are always special to us. Every year we wait for this day to celebrate with our friends and family for dinner. But this year the situation is different. As the COVID 19 cases are consistently progressing, people are maintaining social distancing and self-isolation for the speedy recovery. In this situation, you cannot throw a birthday party with your friends and relatives you had planned. However, there is nothing to be sad about this. If you or someone has a birthday near, then with a little creativity as well as with the help of digital ways, you can still make their birthdays memorable.
Birthday Celebration Ideas during Coronavirus Shutdown
From wishing your near and dear ones through video chat to delivering his favourite food, there are still unique ways to make the birthday boy or girl feel special. And after the end of this pandemic, you can throw a grand party for all. Don't let the quarantine phase won't stop from enjoying your or someone's quarantine birthday in the following ways.
Create a Happy Birthday Video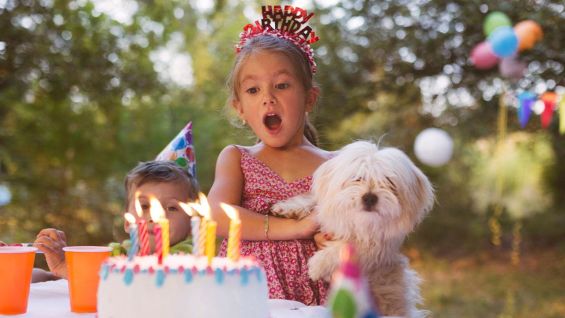 This is one of the best quarantine birthday ideas. The only difference with the traditional birthday card to it is the video is much more interactive. There are various mobile video apps available online where you can create a customized video. To make it more special, you can ask your cousins or relatives to record the birthdays and combine those altogether. This video can be more precious than any other fancy gifts.
Send them Digital Gifts
As lockdown is going on, it has become quite difficult for us to send gifts to our loved ones. We hope you are also facing the same problem. This is where digital gifts come to rescue. This is hands-free as well as safe. You can send them a variety of digital gifts such as e-books, gift cards, paid subscription to their favourite games through their emails. Additionally, you can even send romantic tunes or Happy Birthday melodies to your loved ones. There are some brands which are providing amazing surprises for Birthday. If you avail these services, the guitarist will call the birthday person and plays his or her favourite songs. Isn't it amazing? This idea will surely touch the core of the hearts of your near and dear ones.
Through a virtual birthday party on a video call
These days there are many video calling apps among which Zoom has become the popular one. Plan a surprise meeting on Zoom along with your friends and relatives to join the meeting. But before the meeting just decorate the backdrop as every party is incomplete without decoration. And encourage everyone to do the same. Once the birthday person joins in start singing Happy Birthday song altogether.
Bake a cake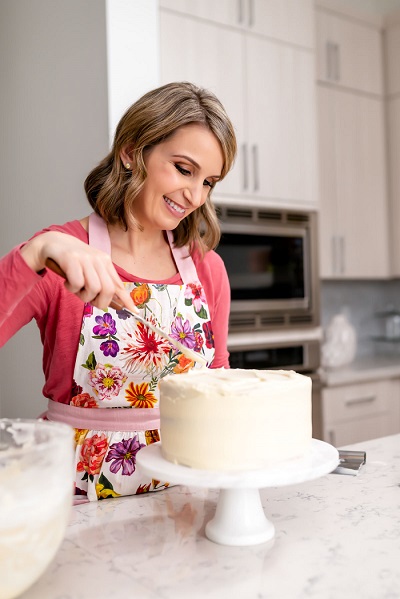 During a lockdown, it's not safe to order a cake from your nearby bakery. But you can bake a cake on your own at home itself. In fact, it would be fun to bake a favourite cake of your near and dear ones at home. 
Have your kids dress up fancy
We know that there will be no guests coming during this quarantine period. So what? Have your kid wear his or her favourite party dress. We suggest you and your family members also to dress up and create a party-like atmosphere, the more the merrier.  You can also set a theme for the birthday outfits. From rock and roll to Hollywood glam, the list goes on.
Backyard Camping
If you want to celebrate the birthday of your someone special in a more memorable way, then this is the best quarantine birthday idea that you can go for. Plan camping at your backyard in a luxurious way with homemade foods. Play some romantic songs and dance with the music beats. Your husband will surely be going to love it.
Make delicious food
If there is something which can lighten up your kid's mood during the lockdown , it is tasty food. During the pandemic where all of us are restricted to go to our favourite restaurant, having some delicious foods will make their birthday memorable. From delectable Lucknowi Biriyani to mouth-watering brownies, there are still lots of recipes which you can cook at your home to give your child's birthday that extra boost.
Movie Night
Though you can't watch a movie together with your friends you can plan a virtual movie night with them. Ask your friends to get ready wearing their night suits and grab some homemade snacks and juices. Start watching your favourite movie altogether from different places. These days there are lots of apps where you can also watch your favourite web series such as Amazon Prime, Netflix, Zee5, etc. You chat with your friend while watching the movie to make your birthday night more interesting.
Decorate Room With Balloons
Decorate your child's room with colourful balloons, in fact, you can decorate your entire house. This is because balloons make everything more exciting. You can also use some colourful craft papers to write Happy Birthday to make your home feel like a party zone. It can an amazing quarantine birthday idea.
Make birthday plans for when the shutdown is over
Being not been able to celebrate your birthday with your friends and family is the worst experience ever. So planning something interesting can make you feel excited in your special day. We all know that the pandemic is going to end one day, so reassuring everyone that you are going to celebrate your birthday after the lockdown will make them feel happy.
So these are the 10 interesting ways to celebrate quarantine birthday which you can plan. We know that you may not be able to throw a luxurious birthday bash during this shut down period but with a little creativity and efforts, you can actually make your birthday happen just how you like it with no interruptions. All these ideas can actually be fun if you celebrate it with all your heart. So what kind of surprises make your near and dear ones feel special on their special day? Do you have any other quarantine birthday idea? Let us know in the comments section below.