Last Updated on
How can we make our best friend birthday memorable? There is a trend of giving birthday gifts. But here we have come up with something interesting. Mostly we are so active on social Media that we get notifications of our friend's birthday there.  What about sending personalized birthday cards? Yeah, making handmade birthday cards could be better options as it gives to you a chance of showing some creativity and it is something special as well. Check out personalized birthday ecard for friends and family.
Here, in this post, we have presented the top homemade birthday cards ideas to create amazing ways to express your feeling on birthdays.
Top Self Made Birthday Cards Ideas
We have compiled all these DIY(Do It Yourself) birthday cards from many websites. Find out the best card and send to your dear one via mail or social media—
Sweet Button Flower Birthday Card
You can make this birthday card without putting too much effort. You need buttons, ribbons, colorful threads and an envelope. You can convey your birthday messages inside the envelope.
Image credit:  LoveItSoMuch
Heart Made By Colorful Buttons Birthday Card For Mom
If your budget is small, then this birthday card is the best gift to tell your feeling to your mother. Within no time, you can make this card and we are sure this will surely let her feel special on her birthday.
Originally Posted By LondonBeep
Have a look to these personalized birthday ecards:–
Spiderman Birthday Cake with Name
Happy Birthday Bike Cake with Name
Batman Happy Birthday Cake with Name
Happy Birthday Chocolate Cake with Name
Winnie the Pooh Happy Birthday Cake with Name
Captain America Birthday Cake with Name
Handmade Musical Sheet Birthday Card
This birthday card is for music lovers. It shows musical notations with your special message on a colorful card.
Courtesy: Minimalisti
Glittering Birthday Cake Card
This black and white scrapbook creation could be an awesome birthday card for your dear one.
Image Source: Card Making Corner
Colorful Birthday Candle Card
Source: Good Morning Quote
Birthday Card with Chocolates For kids
All the children love chocolates. It's a unique way to wish your children a very happy birthday.
Photo Credit: Hobby Lesson
Beautiful Flower Happy Birthday Card for Girl
Girls are like a flower. When they come into our life, they flourish our heart with love and spread aroma in our family. So why don't we try to create this pretty flower card for her birthday!!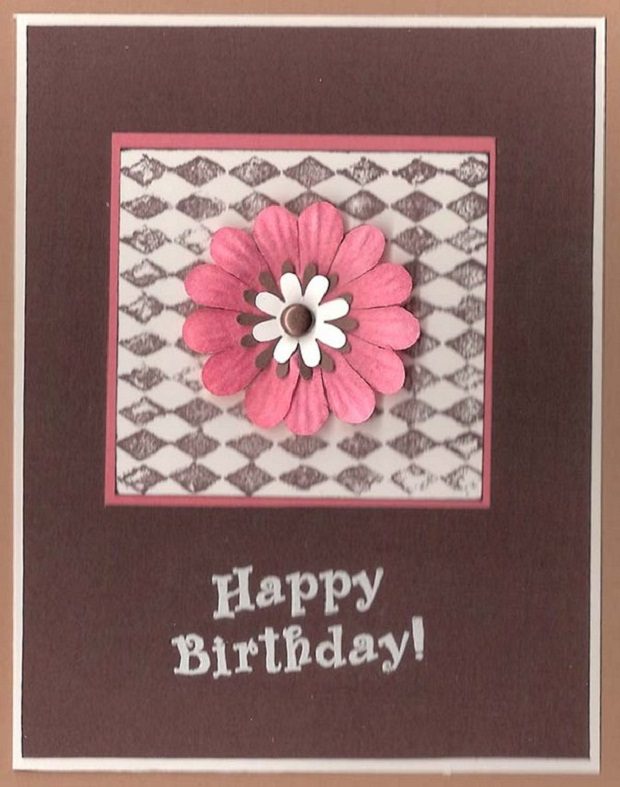 Credit: The Fun Times Guide
DIY Birthday Cards Videos
Here we have added the best clips that will help you to step by step create easy birthday cards. Find out below:-
1)DIY Gifts Card Ideas By Sara Beauty Corner
2)DIY Birthday Cards By The Sorry Girls
3)DIY Pop Up Birthday Card By Harli G
Don't forget to share your views on these homemade birthday cards, if you want to suggest about other ideas, you are welcome. Please help us to grow by sharing this post to your Social Media. Thanks for reading this article!!