Last Updated on February 15, 2017
Do you want to try something new when wishing birthday to your beloved ones? You can wish these unique ecstatic wishes in French language.
How To Say Happy Birthday In French?
Bon anniversaire is the phrase that is used to say Happy Birthday in France. Here, we present you happy birthday quotes in French language (Citations Joyeux anniversaire). Just copy and send these messages to your friends.
Beaucoup de nombreux retours heureux de la journée! – Many many happy returns of the day!
Passez une bonne journée! – Have a nice day!
La fête dure !!- Party Hard!!
Je vous souhaite tout le meilleur pour votre avenir !!– I wish you all the best for your future
Voeux d joyeux anniversaire
 Happy Birthday Wishes in French
Que votre vie bénir avec reprises splendides et la prospérité !! Le succès est pas loin de toi mon ami, juste aller la saisir. Bon anniversaire
(May God Bless your life with splendid times and prosperity !! Success is not far from you, my friend, just go grab it. Happy Birthday)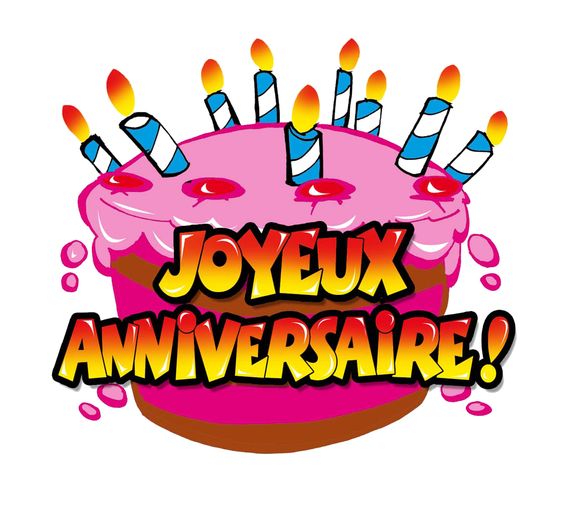 Mon Aimé ami, tu es comme le bon vin. Tu as du caractère, tu as du goût, tu mets l'ambiance dans les soirées, tu te bonifies avec le temps et chaque moment partagé avec toi est une joie. C'est sûr, l'année de ta naissance est un bon millésime et toi, tu es un grand cru ! Alors, quand est-ce que l'on trinque à ton anniversaire ?
(My Beloved friend, you are like a good wine. You have character, taste, you have made the atmosphere in the evenings, you get soft over time and shared every moment with  joy.  You're a great vintage! So when do we toast to your birthday?)
Find out how to say Happy birthday in other languages!!
Que Dieu vous bénisse et vous apporter la paix et le bonheur en ce jour spécial, ainsi que tous les jours. Bon anniversaire
(God bless you and bring you peace and happiness on this special day and every day. Happy Birthday)
Qu'il y ait des joies et des surprises de toutes sortes au cours de cette journée de ton anniversaire. Le Des moments dont tu auras plaisir à te rappeler puisqu'ils auront marqué une bien belle journée. Bonne Fête!
(There are all kinds of joys and surprises during  your birthday. The moments which you will remember with pleasure as they will have marked a beautiful day. Happy Birthday!)
Je vous souhaite longue amitié, l'affection et précieux souvenirs des moments que nous avons partagés. Joyeux anniversaire mec
(I wish you long friendship, affection and memories of precious moments we shared. Happy Birthday dude)
Puissiez-vous surmonter toutes les difficultés et les défis qui viennent dans votre vie !! Joyeux anniversaire à toi!
(May you overcome all difficulties and challenges that come in your life !! Happy Birthday to You!)
Une autre année s'est écoulée et permet-moi de te dire combien nous comptons sur toi plutôt que de compter les années. Je te souhaite un merveilleux anniversaire.
(Another year has been passed and it allows me to tell you how much we depend on you rather than counting years. I wish you a wonderful birthday.)
Si je t'offre mes meilleurs voeux, c'est que je désire pour toi un bonheur merveilleux.Bon Fête! Bon anniversaire
( I can offer you my best wishes is that I wish for you happiness .Happy Day Happy Birthday)
Birthday Song (Joyeux Anniversaire) in French
Thanks for stopping by. Please do share these happy birthday messages to your friends and social circles. Thanks!!