It's an amazing coincidence to have birthdays on Valentine's Day.  Here we bring you cool valentine birthday wishes and memes to wish tour friends in a hilarious way.
Give a try to these comical memes by sending to your friends whose birthday falls on Valentine day.
Valentine's Birthday Meme
Yeah!!…Best Birthday Ever On Valentine's Day
Valentine's Day?? Really… Bitch Please, It's My Birthday
Source: Quick Meme
No one Wished Me Birthday
Happy Valentine's Day  …Oh I Forgot It's Your Birthday Too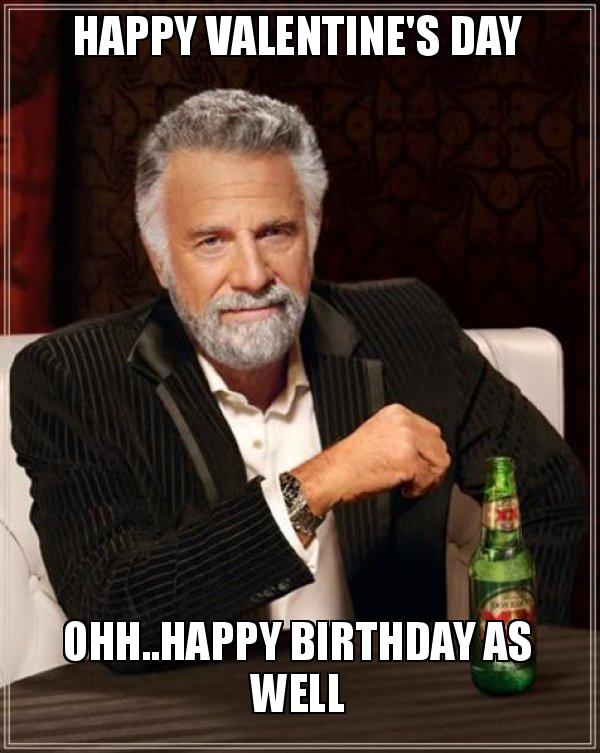 Birthday On Valentine's Day  …Alone Forever
Do You Know What Your Valentine's Day   Birthday Means?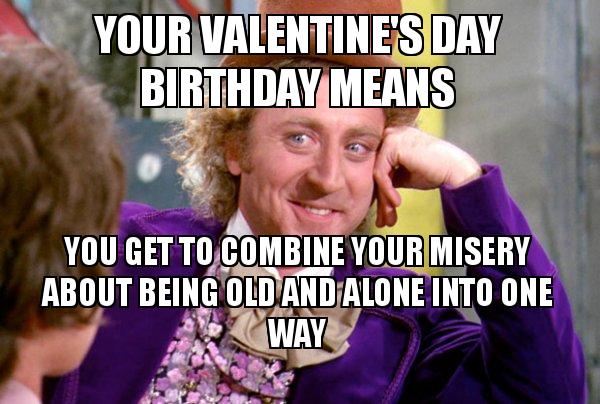 Tell Me, Do You Have A Valentine?
Thanks for visiting 2Happybirthday. Share your valuable thoughts with us in the comment box below! Have an awesome day!