Last Updated on October 30, 2019
Hello friends, Here, in this post, we have come up with funny starwars birthday images to wishes your friends and dear ones.
Have a look at these hilarious wishes!
Starwars Happy Birthday Images
Best Birthday Wishes…But where is DARK Chocolate Cake
YODA thought of droppin in ONLY to say HAPPY BIRTHDAY
Boba Fett Wishes You a Happy Birthday
Birthday Wishes by Starwars Empires
Happy Birthday To You. Now You Can Join The Dark Side..
Happy Birthday… Good…Good…Let The Alcohol Flow Through You!!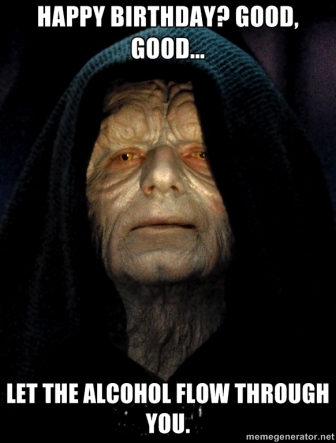 More Birthday Memes
How do you find Starwars birthday memes? Kindly share your thoughts with us in comments.