Last Updated on November 25, 2017
Everybody loves to get a drink at parties. Watch out these witty drunk birthday memes that you can send your friends who frequently drink!!
Drunken Happy Birthday Meme
It's Your Birthday. Hope You Be Getting Drunk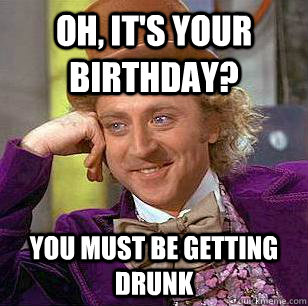 Hey…Happy Birthday…By The Way, I Was Going To Drink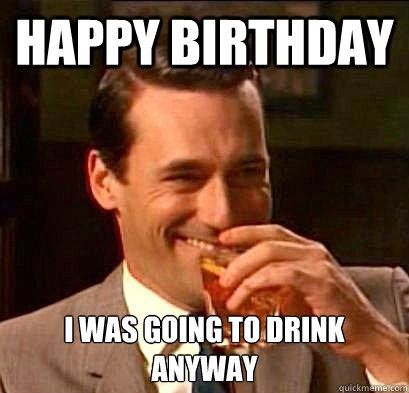 Picture Credit: Amusing Time
Made Rum Cake For You Birthday…Now It's A Cake Only & I Am Drunk…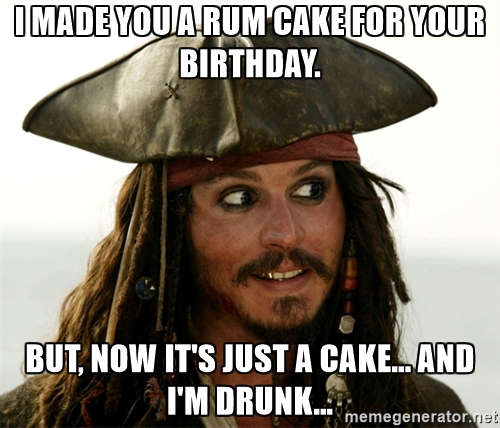 Happy Birthday Meme for Sister
  Happy Birthday Meme for Brother 
Happy Birthday Minions Meme & Images
You Are Not Drunk On Your Birthday Yet… But Why??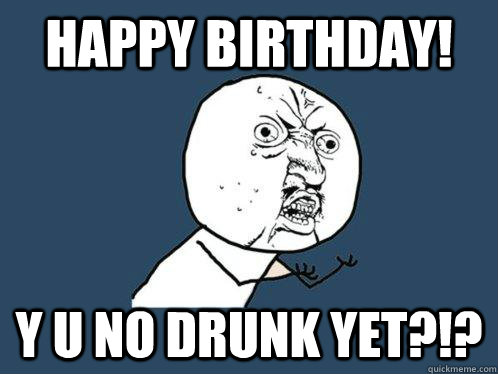 Oh… Your Birthday….Gettin You Drunk Tonight
Image Credit: Frabz
Thanks for visiting this article! Have a nice day!