Last Updated on
Find out the funniest birthday wishes by the world's most adventurous person Doctor Who.
Wish your beloved one's birthday in some scientific ways, I hope you will not regret.
Dr Who Birthday Meme
I Am Burning Up A Sun Only To Say Happy Birthday
 It's Your Birthday? You Know Birthdays Are Cool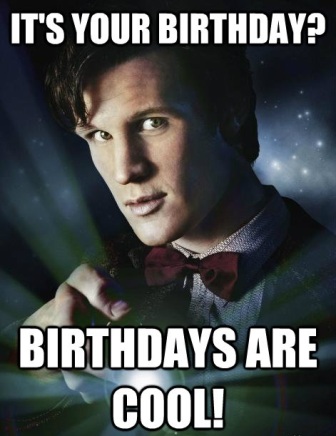 Happy Birthday Mom Sarcastic Meme
Happy Birthday Cousin Funny Meme
Happy Birthday Meme for Sister
  Happy Birthday Meme for Brother 
Happy Birthday Minions Meme & Images
Is it your birthday? It must be the WIBBLY WOBBLY TIMEY WIMEY stuff!
 I Wear Birthday Hats Now.. Birthday Hats Are Cool…