How can you make your cat's birthday superb? There are various things you can do to wish happy birthday to your cat, such as clicking its pictures with its much-loved toys and videos and sharing these on Social Media.
The best moments can be captured while it is napping, purring and eating its food. Your kitty might not say even a single word, but it will surely feel how much your care for them.
Here, at 2HappyBirthday, we have added the best way to say a happy birthday to pet cat:–
Happy Birthday Cat Wishes & Quotes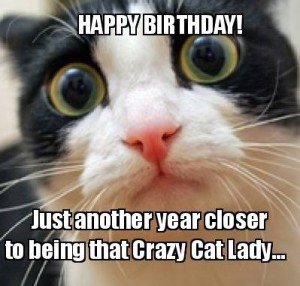 You are not just a pet for me; you are one that gives me reasons to smile. My dear cat, may your cuteness remain forever!! Happy Birthday kitty!
I was going to surprise you on your birthday with lots of love and happiness, but you have ignored me even on your special day… But I will always be with you, my dear kitty. Happy birthday my cat!!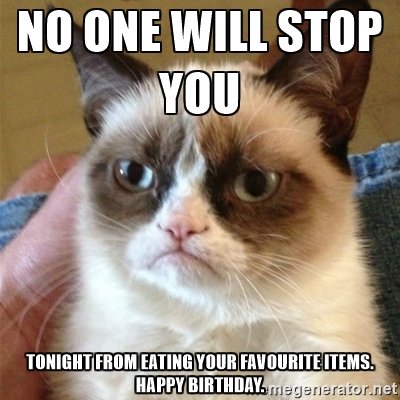 I can't even imagine my day without hearing your meow. That sound fills my heart with love every time. Happy birthday, cutie pie!!
Hey Kitty! Wishing you the most purr-fect happy birthday!
Happy birthday to the most beautiful cat in the cool birthday hat! Thank you for your company. Wishing you happy birthday!!
Happy birthday to the cutest cat in the entire world!! Thanks for being with me! Lots of love on your birthday!!
I am sorry that I haven't given a birthday gift for you. This is because you've been sleeping on my purse that time. Happy birthday gorgeous cat!!
Could you tell me the most suitable time to wish you happy birthday in view of the fact that you spend more than half of your birthday sleeping? Happy Birthday!!
Happy Birthday Cat!  Just tell me the suitable time for me to have fun with you as you spend most of your times in sleeping. Love you!
Though you have nine lives to enjoy, it gives me great pleasure that you have chosen me to celebrate one of your birthdays. Have a nice birthday my little cat!!
How do you find these birthday wishes to wish a pet cat? Let us know in the comments. Have a nice day!!